Our Satisfied Clients and Learners
You can listen, watch and read our customers and students speak of their immigration and learning experiences with us. For more, you can
visit our YouTube Channel
 via the link or any of the videos URLs.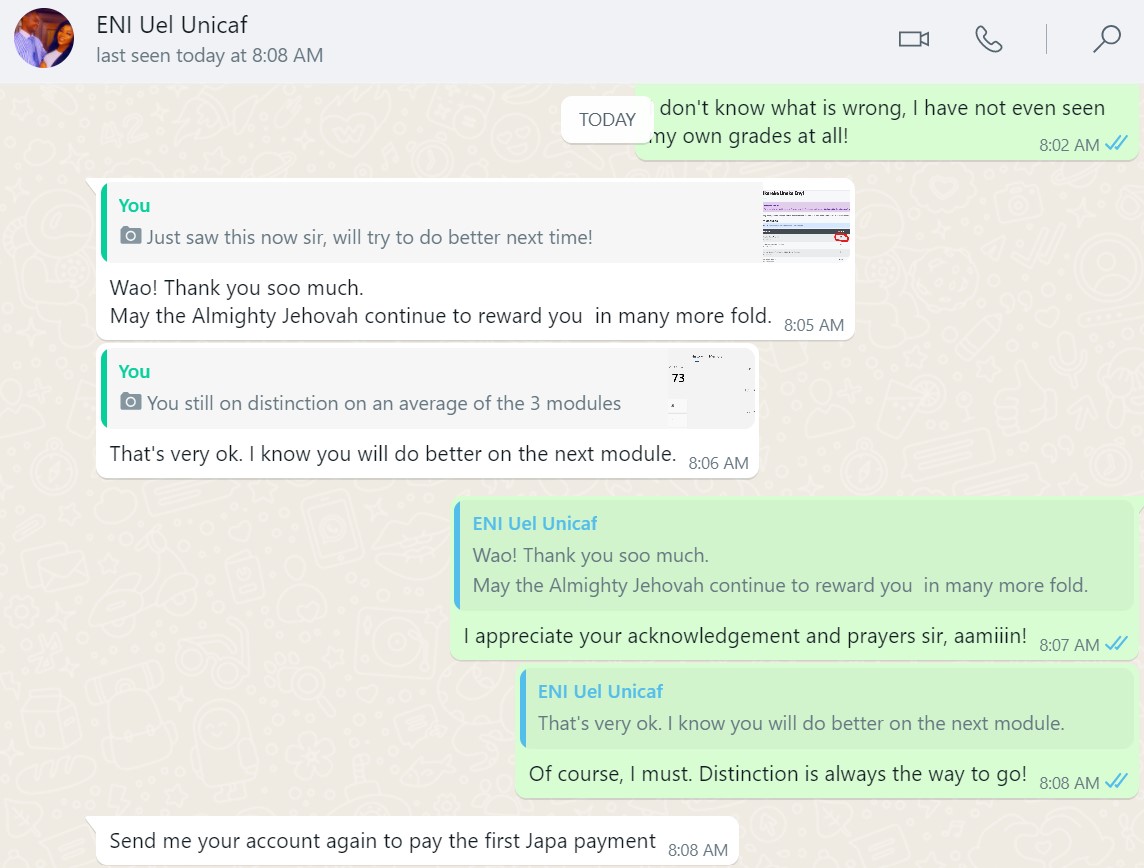 Their IELTS coaches are very diligent, straight forward and spontaneous
She was sceptical about her IELTS class but she got the result after all
He learnt the French sounds just like a native speaker
Hamidah didn't get disappointed in our work
I now speak French like a native French speaker - Adams Great.
Knowledge is power says NURAINI Nafisat
She had A in her most difficult course after listening to my tutorials
I learnt how to manage time and avoid common mistakes
You get more than you expect with A.O.S
My project was completed within just three weeks
My French grades improved from Fs to Bs
A.O.S didn't fail me in my project, he was very efficient
He prepared for TOEFL test with us using past questions, study materials and so on
The IELTS Coaches go to any length to teach students
She rated our IELTS prep classes 90%
Tolu lost interest in French but got back on track
'Being bilingual is very important in the world we are today.' Eunice says.
Delay is not denial - My Fs changed to As.
Phonology became really lucid after tutorials
He had an A in his project
A.O.S helped me a lot with my final year project
A.O.S Academy is the go-to place for linguistics tutorials
My tough project became easy
I started going to exam halls with confidence
When I was in 300 lv 2nd semester, one of my course mates introduced me to A.O.S Academy tutorial due to the fact that most of the courses I took then were kind of tough. So after getting the form, chosen convenient times that didn't affect my lecture hours in school, paying for the tutorial fee which was affordable, I got started. I spent just a month with A.O.S Academy but it was like a year because the tutorial was exceptionally helpful. At the end of the whole thing, I can proudly say A.O.S Academy, you are the best tutor ever. I am really grateful.
A.O.S Academy has been a great help to my ability to speak, read and make constructive sentences in French, I was first taught the rudiments of the language, they helped me with the French sounds and its orthographic representation, then the French verbs, from the ER, to the irregulars and more. 

I was also taught the tense structure of the language, to aid accurate grammatical expressions either while I am speaking or writing. I was also engaged in profound oral classes to help me pronounce properly. This academy is the place to be, for a sound teaching on every aspect of French.
I joined your tutorial 300l second semester and it really helped me oh. I even had a B in my project too. God bless you A.O.S. Thanks. I am now a graduate. Finally am free from Unilorin. I made it. I made you proud, A.O.S.
If I had known, I would have joined the academy earlier as at 200 level when I knew about it, but then, better late than never. I joined the academy 300 level 2nd semester when my result was singing – pls, save me. And since then, my result started singing songs of praise. I could not thank A.O.S enough, other than referring someone that also benefitted from it.
I want to say thank you to God and A.O.S Academy for lifting my grades. The money is just a token compared to the knowledge given. Thank you so much sir.
As a linguist and an enthusiast of French language, I thought I could independently acquire the language but the problem I mostly faced was the lack of a platform to express what I have learnt.
The A.O.S Academy online platform came just at the right time I needed it. With this platform, I was able to meet like minds who I could communicate with in the French language. Ever since, I have seen unprecedented improvement in my communication skills.
Few months ago, I registered for the international diploma examination in French (DELF A2) and passed it in flying colors.
I got to know about A.O.S Academy through a flyer that was being passed around one morning in Dr. Mrs. Arokoyo class. It said a lot but what caught my attention was the fact that they could help with final year projects. So I informed my group members about it and we decided to pay them a visit which in turn became visits.

The usual perception about final year projects is people expect you to not need assistance cause you cant have spent about three years in school and still claim to need help about it. But we all were in need of help and A.O.S Academy came through and in handy just when we needed assistance the most.

The reception I and my group members was given for our projects is a moral lesson for me. I cant forget it till date. I still dont know if I got an A but a B but I know it is definitely not a C or anything less. The materials we were given were very helpful including the books and article recommendations. Thank you very much. I pray the Almighty reward you.